Volunteerism
At Great Southern Bank, we believe in volunteerism and the impact it has on the overall health of our communities. Our associates' actions reflect our Company's charitable spirit. Our bankers are more than just bankers. They are mentors, spending their lunch hour tutoring second graders; they are board members, offering their leadership and experience to local nonprofit organizations; they are advisors, attending Chamber meetings working to bring more jobs to their town; they are educators, offering tips to seniors of how to safe guard their hard-earned money.
We are proud of our associates and support their efforts to strengthen our communities, making them better places to live, work and do business.
---
Bill and Ann Turner Distinguished Community Service Award
Great Southern Bank's annual Bill and Ann Turner Distinguished Community Service Award was created to emphasize the importance placed on volunteerism at Great Southern Bank by honoring one outstanding associate who demonstrates excellence in volunteer service to their community. Associates throughout the Company have the opportunity to nominate coworkers they believe are worthy of this honor. A committee comprised of community leaders review the nominations and select an annual recipient. On the winner's behalf, Great Southern Bank donates $1,500 to their charity of choice.

2023 Award Recipient: Kelly Dostart
Kelly Dostart is no stranger to volunteering. Kelly has participated in organizing town parades, carnivals, Easter Egg hunts and many other community activities.  Once her family relocated in 2008 Kelly dove into volunteerism as a way to meet people in her new community. She has a sincere desire to help others and offers her time without questions to anyone who needs it.
Volunteering has been an important way for her to give back. Kelly has served as chair for Open Avenues largest fundraiser. Last year the event brought in over $200,000 directly benefitting the developmentally disabled individuals throughout Northwest Arkansas. As the Treasurer for Women in Networking, she supports women who are looking to achieve their professional and personal goals while creating opportunities for them to serve their community.
Kelly is also an Ambassador for the Rogers-Lowell Area Chamber of Commerce and an active member of Rotary. She loves helping her community prosper by working with Downtown Rogers, Job Fair Rogers, the Bella Vista Library, the United Way and many other community organizations. She is a motivated leader, encouraging those around her with her enthusiasm, jumping in and lend a hand where she can make a difference.  
Kelly has a passion for serving, not just participating. She looks to find ways to make a difference in people's lives. Kelly says "An act of kindness can be as big as organizing a community wide event or doing a task to help one person, something as simple as delivering food to a neighbor when they cannot get out." 
When asked to comment on Kelly's nomination, Brad Heeren, Director of VIP Banking and Business Services replied, "Kelly's involvement in her community is impressive, she has a 'can-do attitude' with a passion for helping others.   Her energy and positive attitude are often contagious, she has a strong desire to make her community a better place to work and live."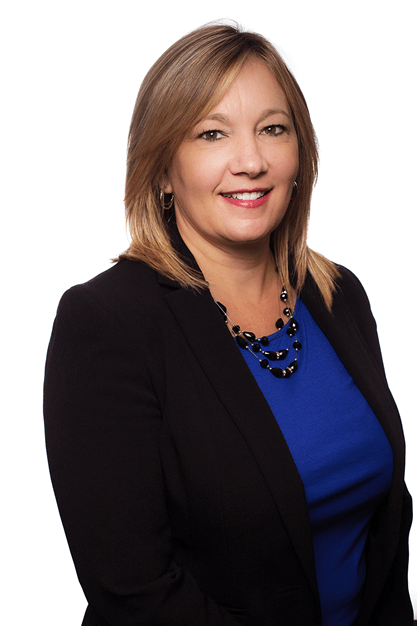 Kelly Dostart, 2023 Award recipient and Rogers, Arkansas VIP and Business Services Relationship Manager for Great Southern Bank.
---
Past Distinguished Community Service Award Recipients:
2022 Award Recipient: Mary Dunavant
2021 Award Recipient: Avi Suri
2020 Award Recipient: Terry Framke
2019 Award Recipient: Eric Mitchell
2018 Award Recipient: Lynn Hinkle
2017 Award Recipient: Pam Sherrill
2016 Award Recipient: Brian Davies
2015 Inaugural Award Recipient: Andrea Brady