Merchant Services
Simplify.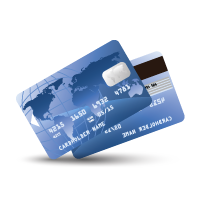 This is the one-stop shop for customer payments.

Doesn't it make sense to keep all your customer payments (online, credit, check, gift cards, you-name-it, and so-on-and-so-forth) together? Say, with your bank?

We think so, too.

Great Southern Merchant Services makes it easy for businesses to accept credit cards and other forms of payment from customers, with single-source administrative convenience, security and prompt access to deposit accounts.

Our payment processing services accommodate all merchant requests involving credit, debit and gift cards, along with a check approval/guarantee processing system. Based on client-specific needs, we can place you with the processors you need, and provide you with terminals and support materials as well.

For corporate customers who already accept one or more credit cards, Merchant Services offers a free, comprehensive analysis of your current card and clearing house fees, with the express purpose of saving you money. Often, we can not only reduce your per-transaction costs, we can simplify your monthly reconciliation process with a consolidated deposit statement and even help you add desirable credit relationships as you go.

For more information, please call 1-800-749-7113 ext 7020.


Credit Cards
We can arrange for you to be able to accept:

Visa

Mastercard

American Express

Discover

JCB

Diners Club

Fuel Cards

EBT Cards 

Debit Cards
We can set you up to accept Debit Cards on all of the networks.

Gift Cards
Several loyalty-card programs that can be tailored for your needs.

Checks
Check-accepting systems to suit your needs; from check verification to check guarantee to check conversion are available.

Equipment
No need to buy new equipment if your present equipment is working. If new equipment is required, Great Southern's prices and payment plans are very competitive within the industry.

Supplies
Supplies for your existing or new equipment can be purchased from our Merchant Services department.

Support
We are here to help with any support issues.
Call Merchant Services at 1-800-749-7113 ext. 7020