Samsung Pay
Use Samsung Pay almost anywhere you would swipe or tap your card.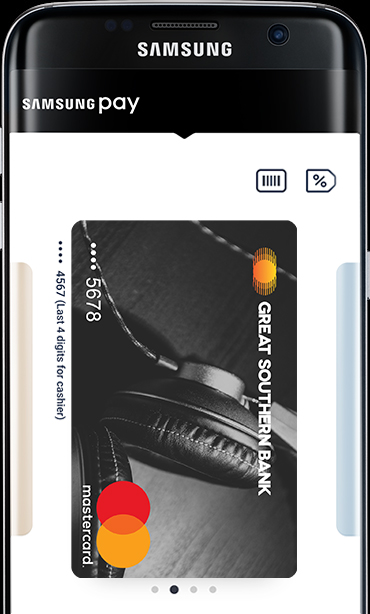 Samsung Pay with Great Southern Bank Debit Mastercard® is here
Use Samsung Pay with your Great Southern Bank Mastercard for a simple and highly secure way to pay with the latest Samsung devices. You can use your latest compatible Samsung device almost anywhere you shop – from your favorite clothing store to your local coffee shop.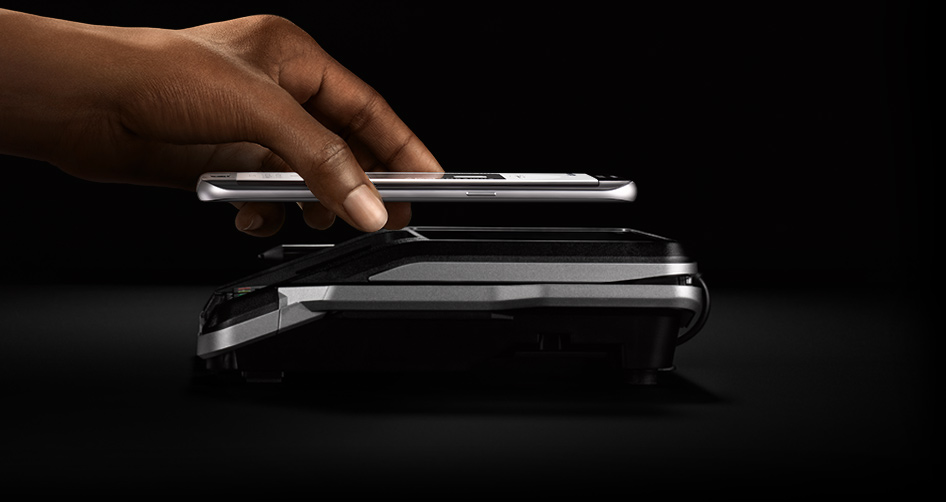 Earn even more when you use Samsung Pay
You'll earn all your same rewards that come with your card, plus you'll get points for every purchase made in Samsung Pay which you can use towards gift cards, products, and more. The more you use Samsung Pay, the more you get.
Shop Securely, Pay Privately
When you use Samsung Pay, every transaction is authenticated by your fingerprint, iris or PIN number, and a random token is used instead of your actual card details, so your information stays safe. Plus, your Great Southern Bank Debit Mastercard comes with Zero Liability Protection, so you're not liable for unauthorized purchases.*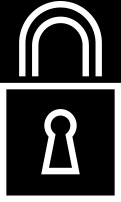 All your cards in one place
Once you launch the app, you can securely load your Great Southern Bank Debit Mastercard. You can also add your membership, rewards, and gift cards right to your phone so you always have them when you need them.
Click here for a list of compatible devices.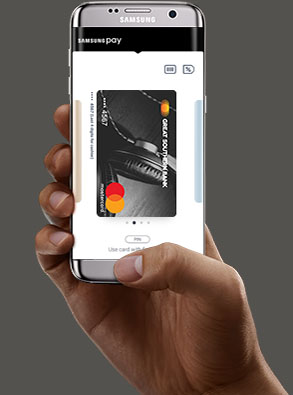 #PricelessSurprises
We're surprising cardholders any way you choose to pay. Use your Great Southern Bank Mastercard with Samsung Pay and you could be surprised.**