Traveling With Your Debit Card
Debit Card Tips
Call it in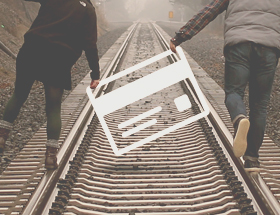 Traveling with your card? Our fraud prevention system flags any unusual activity on your debit card, which could result in your card being declined at out-of-state or foreign merchants. To keep your card secure and accessible while abroad, just give us a call before you leave. 

Debit Card Services
(855) 853-9400
(417) 895-4151
PIN it
Need cash? In most instances, ATM and other PIN-based transactions will work no matter where you are, and in some situations when signature-based transactions are declined.


Secure it
You've heard it before, but it bears repeating:
don't keep your personal identification number (PIN) with your card

keep your PIN and card in secure locations

don't share your PIN

Report it
It's not a perfect world. If your card does get lost or stolen, please contact us as soon as possible and we'll take immediate action to secure your account.


Mon-Fri: 8 am - 7 pm CST;
Sat: 8 am - 6 pm CST
(800) 749-7113
(417) 887-4400
Anytime
(800) 725-6622
(417) 895-4567